This is my first layout with my magnolia photos. I´ve tried to get a little vintage look on it.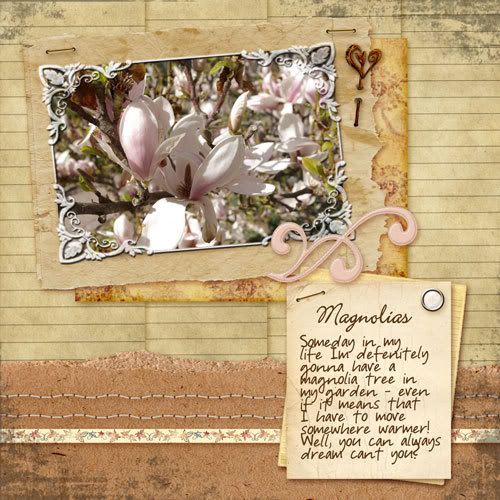 .....And these are some of the awesome stuff I used to make it with. You can find it at ColorLineDesign with a lot of other great stuff.
Now I´m off to some more scrapping - I LOVE digiscrapping! The weather here today is awful - but perfect for sitting at the computer without getting a bad consience - LOL!
Have a nice week!